As the leaves change from a summery green to golden autumn hues, we realize it's time to bring some warmth back into our homes. Colder weather means more time inside with family and friends, and who doesn't want a beautiful, homey nest to spend all that time in? Your home is a reflection of YOU, make it a place that brings you joy!
Get Snug
The quickest way to make any room ready for fall is to layer on the blankets and throw pillows. Keep it chic and stylish with a coordinating color scheme. And don't worry if it's a little messy, the lived-in look will only make it more inviting!
Traditions Worth Keeping
Sometimes you just need a healthy dose of that classic fall décor. Sprinkle festive gourds and pumpkins anywhere that needs a little autumnal spirit. I love these faux mini pumpkins with gold details, they glam up a rustic look!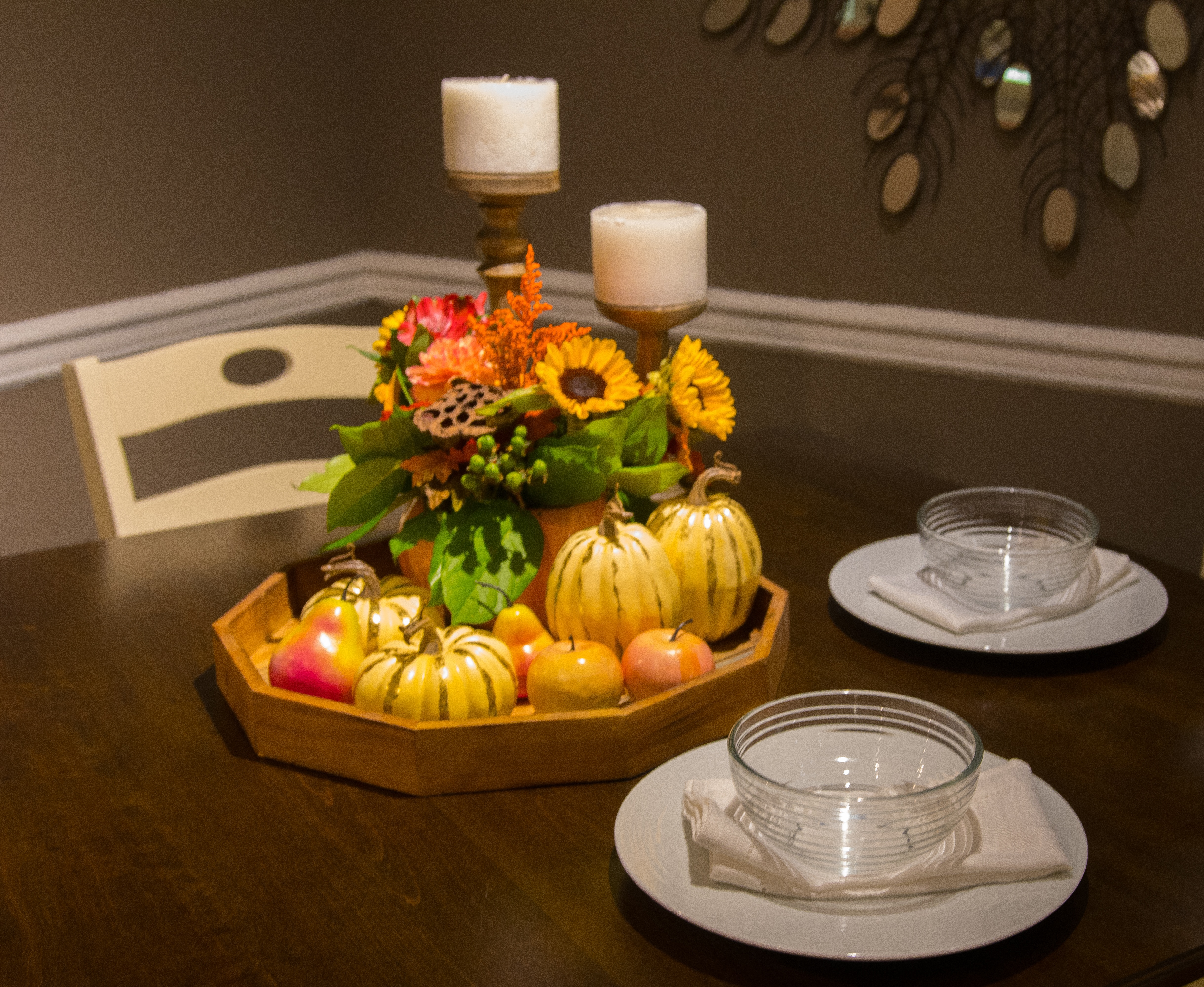 An arrangement of gourds and fall-colored flowers makes a beautiful fall centerpiece. Use a fun vase, some warm candles, and pile it all on a pretty tray to complete the ensemble.
Define Your Fall Style With Color
Everyone knows the quintessential fall colors. We see pumpkin orange, mustard yellow, and all the shades of brown and tan EVERYWHERE the second September hits. But you can stand out and modernize your fall décor with rich, moody jewel tones! Bold shades of emerald green, ruby red, and sapphire blue add some excitement when you come in from a grey, cloudy day.
Comfort Food at a Comfy Table
Switching out your dining chairs for upholstered ones is a great way to cozy up your dining room. Great fabrics and cushioned benches will have your guests sitting around the table talking for hours, even after dessert is finished!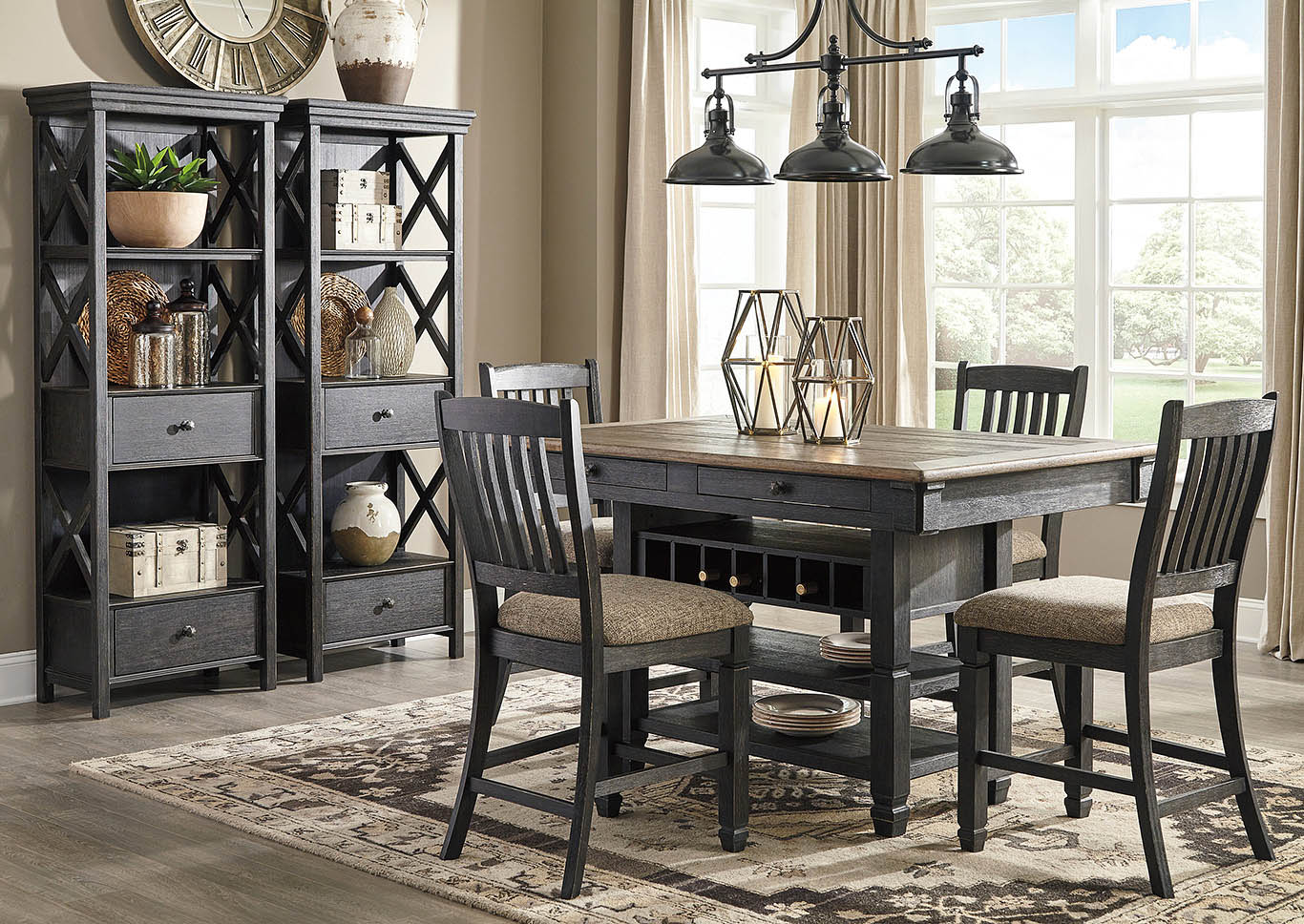 Rugs: Anywhere and Everywhere
Putting a great rug under your dining table not only warms up the look of your dining room, it also muffles the hard, echoey sounds of dining chairs against a wood floor. The soft, quieting effect will produce a homier environment, and choosing a rug you love will give your décor a major upgrade.