Lady Gaga is certainly one of the most well known artists out there right now. She is known for her insane fashion style, her crazy performances and her awesome music. But what does Lady Gaga and CHAIRS have in common? We came up with 8 surprising similarities.


They have an awesome sense of style. Lady Gaga is widely known for her crazy sense of style. She has an elaborate sense of fashion and loves to wear insane outfits. Chairs are the same way. Chairs look great in fabulous patterns and can add color to a boring room.
They live for the "Applause." No designer is going to create a chair that is displeasing to the eye. They create their piece of furniture in the hopes that customers will love it. Lady Gaga is in the same situation. She makes music in the hopes that her fans will applaud her and continue to support her. Gaga expresses this in her latest song, "Applause."
They have a strong support system. Chairs these days are built super strong and are able to hold a massive amount of weight without buckling or breaking. Obviously this is a huge deal because no one is going to purchase a chair that is going to break after a few years. Gaga also has a strong support system: her "monsters." Lady Gaga's Monsters are essentially her fans that have supported her since the day she started!
They both look good with their significant other! Accent chairs look AWESOME in pairs. Do you have a neutral colored sofa? Add pizazz to the room by decorating with two accent chairs. Lady Gaga and her pair, Taylor Kinney, also look pretty great together.
They love to watch television. Millions of people watch television daily on their sofas and chairs. Although she is famous, Lady Gaga certainly is one of those people. Many children sit on chairs in their living room with the rest of their family and watch the Lady Gaga and the Muppets' Holiday Spectacular.
They enjoy poker nights with friends. Have a card table in your home? Get some creative chairs around it, invite your friends over and start playing the first hand! While you are at it, turn on one of Lady Gaga's first hits, "Poker Face."
They both have friends in different genres. Just like sofas and chairs are friends, Lady Gaga and Beyoncé are friends too! In 2010, Gaga released her album and one of the hits on it was called "Telephone," a creative song featuring Beyoncé.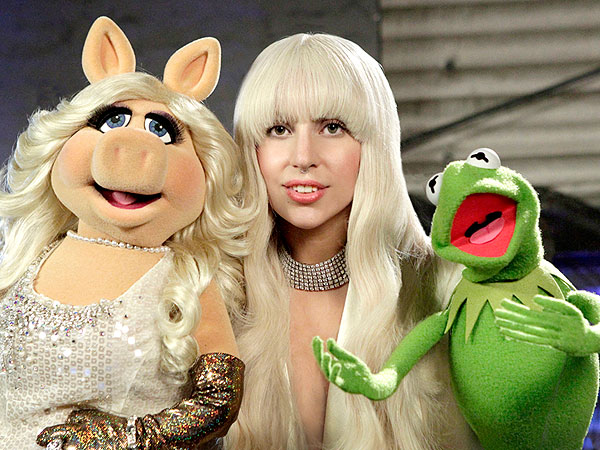 They both love movies. People all across the world have movie nights all the time, while sitting on their chairs in their living rooms. Maybe they are watching Men in Black 3, one of the movies Lady Gaga starred in.