Let's imagine for a moment that it is Friday night and you are entertaining friends and family in your newly designed living room:
Everyone is hanging out comfortably on your new furniture. You and your guests are enjoying each other's company, and you are having a blast flaunting your new coffee table, area rug, and sectional, which people compliment you for. Better yet, the Phillies are winning! Needless to say, you are feeling great. Then, all of the sudden, to your dismay, your brother-in-law spills his glass of wine all over your new sectional's cushion. Everyone stops and stares at him. He is trembling and his face is riddled with guilt. He starts pleading to you how sorry he is and how he will do whatever it takes - pay for your furniture even - to make up for the damage he has done. What a great guy. Flattered, you reply, "Don't worry about it, the sectional was made with Sunbrella upholstery, so it's made to handle stains. I'll just wash it out with some soap, water, and vinegar, so don't worry about it."
How great would that be? A loved one accidentally spilled a ruinous stain on your brand new sectional, and you were able to clean out the blotch with some household products and a little elbow grease. Better yet, there was no arguing and no guilt. With products upholstered with Sunbrella fabrics this quick-fix fantasy can be a reality. Forget the hassle of reordering furniture or negotiating with your brother-in-law. With Sunbrella, accidental spills are no problem.
Sunbrella has been producing high quality, durable threads for over 50 years. Originally fitted for awnings, they are woven with heavy-duty acrylic fibers impervious to the natural elements, and dyed so that colors just do not fade. Bottom line, Sunbrella upholstery look great, are durable, and thier colors just do not wear.
Sunbrella's fabrics come in all different colors...
...look great on sectionals...
...and even keep their color when submerged in bleach.
Besides looking great, Sunbrella upholstery stands the test of wine, coffee, juice, food, and any potential stain-maker that someone might have around your sofa, chair, or section.
As seen below, they even handle ice cream spills.
Pretty cool right? Here's what Kensington's design consultants have to say about Sunbrella fabrics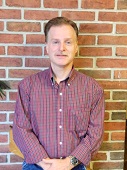 Dan: "Sunbrella makes a product that is heavy duty, won't wear over time, and best of all, have colors that won't fade. Subrella originally made their threads for outdoor abuse, so they can deal with any dirt, spills, or messes that they are exposed to."

Rita: "I own a Sunbrella Umbrella that I put out every summer with my deck furniture. I have had it for about 6 years. It is red, white, maroon, and brown, and its color has not faded at all. To me that is a quality product, and I know their upholstery has that same durability."
Sunbrella's fabrics are awesome. Click below to learn more from Dan and Rita about how Sunbrella upholstery can bring style and durability into your home.